Employee Injury at Work? What Should You Do? An Employer's Guide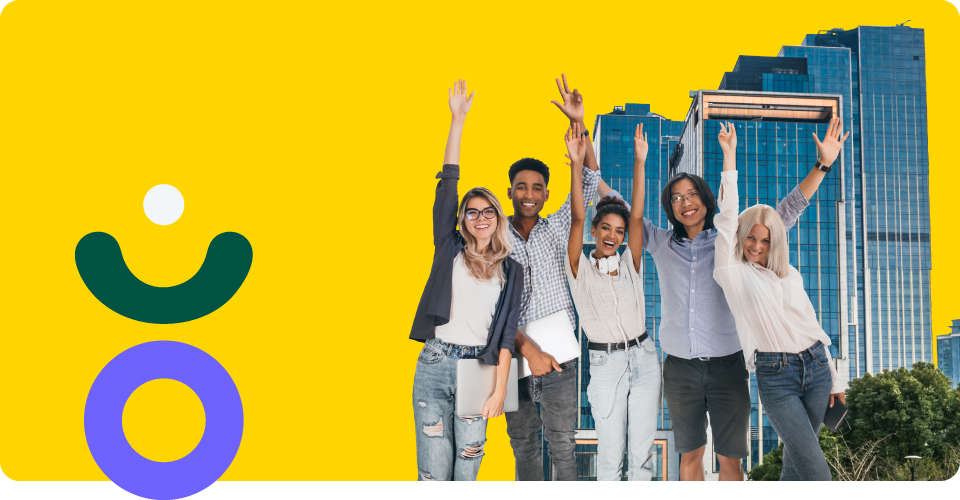 Workplace injuries can impact your organization, resulting in missed production and income, lower morale, hefty fines, and mental stress. An Incident in the Workplace Injuries that occur to workers while performing their jobs are referred to as work-related injuries. Employees who sustain a work-related injury may be able to claim compensation or damages under various legislation and laws, and any statute does not cap this amount.
If the employer was the party responsible for causing the injury, or if the employer is liable for compensation or damages, then the type of recovery that may be made and the number of damages that can be made will be determined by those circumstances.
So, what should you do when tragedy occurs?
In this article, we'll discuss what employers should do if an employee gets injured while doing their work, which will assist organizations in understanding their duties if an employee experiences an injury while performing their job. 
What Considered a Workplace Injury?
Workplace injuries are caused by everyday activities or obligations in the workplace. The following are some of the most common causes of these injuries:
Although these are some of the most prevalent ways for employees to be injured at work, workplace injuries can differ by industry. Construction workers, for example, may have different workplace accidents than someone working in an accounting business.
What is Considered a Workplace Injury?
Workplace injuries are caused by everyday activities or obligations in the workplace. The following are some of the most common causes of these injuries:
Slips and falls include an employee slipping on ice outside your office or a damp floor.

Improper lifting can result in an acute or repetitive stress injury such as tendinitis.

Car accidents occur when your staff drive for business.
Although these are some of the most prevalent ways for employees to be injured at work, workplace injuries can differ by industry. Construction workers, for example, may have different workplace accidents than someone working in an accounting business.
Time is Crucial When Accidents Occur
The first 24 hours following an injury are essential. Employers must act quickly to respond effectively. Indeed, according to research conducted by the National Council on Compensation Insurance Inc. (NCCI), delaying injury reporting by two weeks or longer can increase workers' compensation claim expenses by up to 51%.
Employers can better investigate the occurrence, collect evidence, and interview witnesses if they report it as soon as possible. It also enables employers to assist an injured worker in getting a head start on understanding the claims process, including how they will obtain medical care and wage replacement payments. It can also help reduce concerns that could drive an injured person to seek an unnecessary attorney.
What Compensations Are Available to Employees?
Employees have the right to seek compensation for injuries caused in the workplace. Suppose the occurrence was caused by employer negligence, insufficient training, or a colleague's error. The incident should have happened within the last three years as well.
Statutory Sick Pay requires you to pay a portion of your employee's income while healing from a work-related accident or sickness. In the United Kingdom, all businesses must have appropriate worker's compensation insurance to cover medical bills if an employee is hurt.
Steps to Take if Your Employee is Injured at Work
An injury or illness at work affects your employee and has a long-term impact on your business. Accidents are unavoidable, and they happen despite your most significant attempts to avoid injury risk. As a result, as an employer, you must be ready to deal with workplace injuries. So, what should you do if an employee is injured on the job?
To properly handle workplace injuries, the employer should take the following steps:
To reduce risks and avoid work injuries, business owners should prepare risk and response strategies ahead of time. This includes the following:
The safety of your employees comes first, and getting an injured employee treatment as soon as possible is critical.
Provide Immediate Medical Assistance
If an accident occurs, the first action should be to provide first aid to the employee. If necessary, seek immediate medical attention and call the ambulance helpline at 102 for assistance if you have suffered severe injuries. Arrange to safely transport them to the nearby medical professional, even if the damage is mild.
Any severe accident site must be secured as soon as possible for investigative purposes. To avoid secondary accidents, restrict access to the scene of the incident, then secure and save any equipment or materials involved in the incident.
Following the employee's receipt of appropriate medical attention and care, as an employer, it is your responsibility to investigate the scene of an accident. And secure it as soon as possible for investigation purposes.
Put on your detective hat and search the accident site for clues. Take notes and record witness statements as you speak with them. A thorough and detailed investigation may aid in the prevention of future accidents, allowing you to reduce your workers' compensation insurance premium.
Complete Documentation and File an Injury Report
After you've given your staff the attention, they deserve. It's time to think about your duties and procedures as an employer. You should provide the claim form to the injured employee, who has every right to file a claim.
If your employee decides to file a claim, you must report the injury to your workers' compensation insurance provider, along with all the evidence you gathered during your investigation.
Cooperate With the Injured Worker
Work with your workers' compensation carrier and attorneys if a claim is filed. They will ask for documentation and records about the injured worker, so collaborate and provide the complete details.
However, you should be aware of this and not provide any documentation or records to everybody else. If another attorney claims to represent the injured employee, you should seek clarification from your employees' compensation provider.
Establish a Return-to-Work Timeline
Establishing a timeline for the employee's return to work is crucial, as is determining potential restrictions that may necessitate accommodation and whether the employer will be able to accommodate the employee's needs.
Maintain contact with your injured employees and make every effort to welcome them back. As soon as they are physically capable of returning to work, do not fire or penalize an employee for filing a claim; doing so may result in additional legal ramifications.
Employers must notify OSHA when specific serious injuries occur. This must be done within eight hours of death. You have 24 hours to report amputations and inpatient hospitalizations. Failure to do so may result in citations of at least $750.
An injured worker may file a complaint with OSHA even in less severe cases. In either case, be prepared for an OSHA inspection and fines.
If One of Your Employees Files a Lawsuit Against You, What Should You Do?
If an employee files a claim against you, it is critical that you handle the issue appropriately. Many compensation lawsuits are settled out of court because of the high legal fees that may be incurred. 
If you do not believe you are liable, you may find yourself in front of an employment tribunal or a court to plead your case. Typically, solicitors will negotiate on behalf of the employee to obtain fair payment for their injuries. Employees are also not required to discuss any claims with you or provide any notice of the claim.
What Should Employees Do to Prevent Injury at Work?
Employee injuries can be disastrous for businesses, tiny businesses with fewer employees available to take on new roles while an injured worker is on leave. The most effective way to reduce the hidden costs of workplace injuries and related insurance costs is to avoid accidents in the first place. To help reduce the risk of injury, follow the steps below and consider developing a formal, comprehensive workplace safety program:
Management and Employees Must be Involved
Businesses are more likely to succeed when leaders and employees work together to improve workplace safety. Everyone's job should include responsibility for workplace safety, and specific employees and managers should be tasked with implementing, maintaining, and improving workplace safety programme components.
Examine Your Workplace and Its Operations
Examine your company from top to bottom. Examine your equipment and all workplace activities. Talk to your employees as part of your evaluation to learn about their safety concerns. You should also assess the associated risks when adding new operations, equipment, or facilities to your business.
Training Should be Implemented
Employees should be educated on workplace safety and how to identify hazards. Include workplace safety training as part of the onboarding process for new employees, and provide refresher training regularly. You may want to include first-aid and injury prevention training so your workforce can respond effectively if an accident occurs.
Examine, React and Upgrade
Workplace safety is a never-ending process. You should evaluate and enhance your programme, particularly in the aftermath of accidents or near-misses. Employees should be encouraged to report any newly discovered dangers of workplace accidents so they may respond appropriately.
Aside from preventing accidents, workplace safety initiatives have other advantages. Employee morale, retention, and productivity have all been reported to improve due to these programmes.
Ensure a Safe Environment
While safety is a primary concern for any company, employers often focus on safety at work while neglecting other factors such as health and emotional well-being. The way work is perceived, performed, and enforced can make all the difference in whether an injury will occur or not.
This can be achieved through various means, such as ensuring that employees are informed about health and safety issues and taking steps to ensure that management takes care of these matters. Safeguards should also be put in place to prevent accidents and ensure that accidents can be contained so that they do not lead to injury.
Protect Health and Safety
Identifying and being aware of unsafe practices, equipment, and infrastructure is not enough. When hazards are identified, you should try to eliminate or control them by replacing or repairing equipment, implementing new safety measures, or altering workplace operations.
Various diseases, injuries, and conditions will result in injury at work. Most of the time, these can be prevented by implementing safety measures and proper equipment.
This way, the damage risk will be reduced because you will not need to worry about these issues. By taking steps to reduce the risk of injury as much as possible, employers can provide a safe workplace for their employees.
Communicate Openly with Your Employees
As necessary as listening to what your employees say, you should also ensure that they understand their legal obligations and how they should conduct themselves on the job.
Whenever there is a severe accident or the risk of one occurring, management or supervisors should hold a meeting with all employees to explain what has happened and how they plan on addressing it.
This will allow them to feel part of the solution rather than ignored or shut out by management. A good relationship between management and employees will also help them understand any safety or health issues.
Conclusion
The approach to preventing work-related accidents, injuries, and illnesses differs depending on the department in which they happen. Employers must keep updated on new safety guidelines to include them in their daily operations.
There are times that the law has changed, and the employer needs to learn how to adjust accordingly. These guidelines could come from contracts or equipment used in a particular area. If a company utilizes such equipment, it should be maintained, so it is safe for workers on an ongoing basis.
Add a header to begin generating the table of contents
Add a header to begin generating the table of contents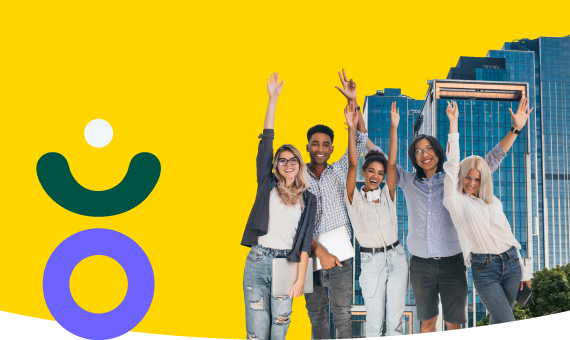 EHS Software
BBS programming is regarded as living documents that are impacted and led by everyone in the company. As such, they should meet specific workplace standards…
Read More »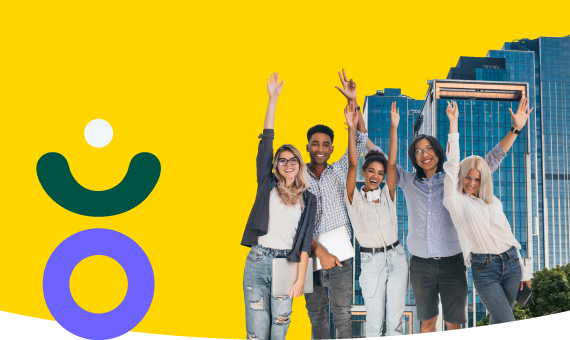 EHS Software
"Industry 4.0" is derived from the German phrase "Industrie 4.0." It was initially employed in a project as part of a high-tech plan to revolutionize German…
Read More »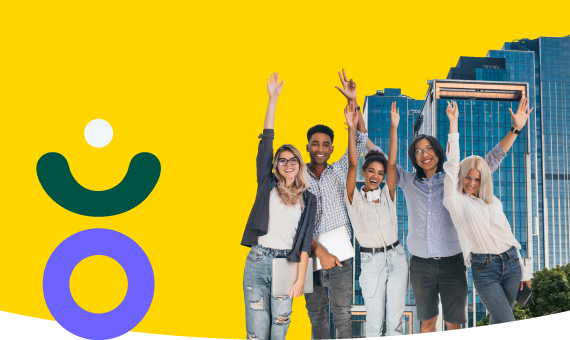 EHS Software
Ergonomics is the science of designing a system or object that people can use most efficiently and safely. It is a technique for designing workplace tools, hardware…
Read More »