Benefits of Implementing Behavior-Based Safety Programs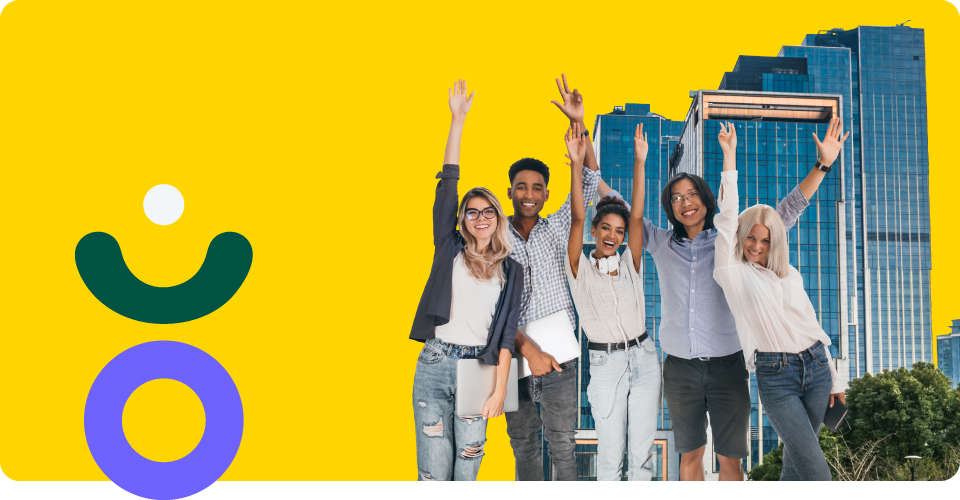 Behavior Based Safety (BBS) is a strategy that uses safety observations to reinforce daily behavior by employees and supervisors, minimizing the risk of workplace accidents. Using BBS, regardless of the organization's size, necessitates a dynamic and imaginative team that continuously reviews and implements measures to improve the occupational safety management system.
The failure or success of a program entirely depends upon people, how they discourage risks at the workplace, what data they observe, and what the feedback is. It also depends upon the management what they do with observation data. Is the primary motive of organizations to focus on risks involved in the workplace or the processes that might cause them? Does it focus on the quality or quantity of observations? How will the program evolve?
BBS programming is regarded as living documents that are impacted and led by everyone in the company. As such, they should meet specific workplace standards. A program is a tool designed to keep risks away and get the safety in, and not something for all safety issues. This being said, organizations must rethink how and why to use or use it in a better way for different ways to improve safety in the workplace.
Behavior-Based Safety Training
Behavior Based Safety Training is a proactive approach to fostering a safe workplace culture. Behavior Based Safety is essential since more than 80% of all accidents are caused by the decisions we make and the actions we do. Most incidents are the result of unsafe acts.
Behavior Based Safety Training is intended to influence employee activities toward safer outcomes, preferably by preventing an accident or injury from occurring in the first place. Implementing a behavior-based safety programme is the most effective way for employers to promote safety, minimize hazards, and avoid injuries.
The importance of this program lies in its pragmatic approach so that the most common sources can be prevented from the workplace, known as "human error". While the error is non-deliberate, it occurs from the casual behavioral tendency of employees to be complacent while taking jobs full of risks.
Front line workers are more prone to human safety as they ignore safety while following routine operations. For faster results, these workers take risky shortcuts which are not detected. This dangerous work pattern leads to accidents and injuries, where they can hurt themselves and the workers around them.
A BBS program ensures that the entire company, from workers to managers, are observed constantly to discover any dangerous or unsafe tendency. A practical, comprehensive program follows employees while they perform their roles, providing feedback, awareness and motivation to keep their behavior in check with safe practices at the workplace.
The primary goal of a program is to enforce positive, safe practices by identifying unsafe behaviors in employees and ensuring that timely interventions are in place to keep the groups and individuals motivated.
Benefits of a BBS Program
A well-being program that centers just around hazardous ways of behaving and risks related to a task can go through the sad consequence of becoming a traditionalist, tending to threats after they adversely affect the company and its employees.
This completely defeats the purpose of having a wellness programme in the first place. To expand the inspirational perspective on the work environment well-being climate, you will likewise have to focus on what works. 
What are the ordinary activities of representatives that ensure their safety and the well-being of other employees? When properly implemented, a behavior-based safety programme can give positive rewards to change risky behavior, reduce job-related injuries, reduce missed productivity hours, and increase workplace morale, which are necessary for establishing a solid safety culture.
Some significant benefits of the program are:
Assist in the Achievement of the Organization's Goals
In 2017, there were over 5000 fatal workplace injuries and approximately 3 million nonfatal workplace injuries. The apparent reasons for these occurrences are usually obvious—but they rarely prevent the incident from happening again. The best method to avoid a recurrence incident is to use behavior-based safety (BBS), which assesses overall workplace safety.
Safety managers constantly seek new ways to decrease risk, avert possible hazards and events, and improve their company's general safety culture. BBS is an effective tool for achieving all of these objectives.
Provides Core Behavior-Based Safety
When unsafe actions are observed, the Behavior-Based Safety programme positively reinforces safe behaviors while providing corrective feedback. The guiding premise of behavioral safety is to assist employees in performing a job safely as the outcome of a succession of safe behaviors.
BBS assists in determining why at-risk behavior happens on the job and what efforts must be taken to transform at-risk conduct into safe behavior.
Because behavior-based safety covers all levels of the organization, everyone is responsible for safety, not just one person, one safety manager, or one team. Everyone working together to make the workplace safer makes safety standards feel more collaborative, which increases employee compliance.
It also fosters a culture that focuses on safe actions. With a BBS programme in place, new hires will view safety as part of their initial training and impressions rather than something to be learned later. Some other benefits of the BBS programme are as follows:
How to Implement a BBS Program?
To implement the correct behavior-based safety program, the organization must establish a safety culture by following these steps:
How employees are performing at work is assessed. Observers should be trained enough to conduct safety assessments at work and must have experience in the tasks they observe. Everyone in the company must be informed of the observation period so that no one misinterprets the scenario as a "trap."
The form helps the observer by focusing on employees' approaches, actions and attitudes. At the same time, the checklist includes the questions linked with the context of the BBS program. Some covered topics are equipment and tools, PPE, ergonomics, work area process, use of chemical products, and protection from falls.
It is required that feedback be offered either during or after the observation. Good behavior will motivate people to continue using it. Similarly, if risky or undesirable behavior occurs, the observer may be required to intervene and correct it to break the harmful habit.
Observers should be encouraged to retain a record of risky behavior among professionals to promote employee openness. This might result in fewer resources that the corporation is still responsible for covering in the future.
After observing everything and getting feedback, the observer must share comments with the appropriate team, who will then take specific actions to maintain good behavior. Always remember that the BBS program is intended to correct rather than punish risky behavior.
The ability to accurately target one's efforts is essential to the success of any programme. Two goals that may easily be incorporated into a programme include reducing accidents and ensuring employees use their PPE correctly.
A tangible and reachable aim is required. The BBS programme will be more likely to succeed if the objectives are combined with the action plan, and all employees will participate.
How to Know the BBS Program is Getting Successful?
Even the most rigorous and far-reaching safety assessment will be useless if you don't have the data to verify that it is followed consistently and provides favorable results. Two security measurements with key proactive factors can uphold your key indicators against working environment risks.
Data is Everything about Using It
You can look at specific key metrics to determine how well the program is protecting the safety of employees, but the essential one is participation. If not many employees participate, you might need to consider that first. Without data and enough scope, it might be challenging to get to the root of safety concerns within the company that lead to incidents.
There's More Beyond Incident Data
Safety is everything about keeping injuries and accidents away at the workplace. You have already lost on safety by implementing safety measures only after the incident. It violates the purpose of the safety programme to rely solely on data from situations that may be avoided, such as injuries, accidents, or deaths.
How can Workplace Buy-in and BBS Efficacy be Increased?
People are a crucial factor that the BBS programme analyses in the workplace. Employees are the essential resource who needs to combat unsafe work conditions. People with the confidence and knowledge to take the proper safety decisions in the workplace can keep accidents away. Some of the significant areas to focus on are:
Monthly Goals Need to be Set
The best ways employees can involve themselves in the program are monthly goals and incentivizing them. The process is as simple as giving employees any task to finish in a specific time frame. Incentives will also lead to positive safety behavior among employees, increasing acceptance, buy-in and participation in the program.
How important a BBS program depends entirely upon the employees' actions and decisions and how much they get involved in it. The success of the program hinges on participation. Buy-in can be approached in different ways.
Employees will be scared by software riddled with poor judgments, errors, and dangerous acts. They might think this is another system made by the management which is used to blame employees in case of an accident or injury. Make sure to avoid the negatives at any cost.
Instead, there should be a reward and prize system for intelligent safety practices and decisions. Upbeat programming is essential for a successful show.
How do you Overcome the Pitfalls Related to BBS Program?
There are certain common pitfalls where the BBS program might fail. These are the ones to stay away from:
It comprises approving and certifying audits or paperwork without reviewing or comprehending their contents.
As a safety manager, one of the most important things you can do is ensure that employees have access to a forum in which they are free from judgment. And in which they are free to voice their concerns and provide suggestions on how workplace safety may be improved.
If employees are uninformed of the BBS programme, it will divert their attention from the surroundings and toward action. All the observations are considered anonymous. They are exclusively used for learning and teaching purposes.
Many employees complain about a lack of buy-in and commitments from managers. The people in these roles might be experienced enough and have been in this industry for the longest time, but they might be more resistant to changing the way they do things.
The commitment of a senior manager is essential in the BBS program. If the program is only in one department or people at the senior level stop caring about this program and pushing it forward, they will fail.
What are the Practical Tools in BBS Reporting?
Generating reports efficiently of the most relevant data is crucial to improving an organization's safety through behavior-based observation. Various resources and tools claim to help implement and develop BBS programs, but how do you know the right one?
As per the experts, these are the things to consider:
With many new technologies, employees don't need to fill out observations on paper and email them to the concerned person or hand them to someone who just changed them to an excel file. Data can easily be collected and analyzed in no time with digital forms or apps, allowing professionals to make informed decisions.
Does every employee in the organization understand the safety program, regardless of language? Can safety materials be developed in several languages to prevent placing individuals at risk unnecessarily because of their dialect or culture? Getting all the information about the safety environment can lead to massive success in improving the program.
If the form or program is complicated, employees may reject it altogether. A simple and user-friendly platform will ensure that the platform gets off to a good start.
Why Choose Knowella as your Safety Training Partner:
Bottom Line
With this program, the entire organization, from frontline workers to management, are getting observed constantly to discover trends in an unsafe environment. With the change in behavior, employees start understanding the risks to which they are exposed and the attitudes they need to consider to avoid injuries and accidents along with other deviations from safety.
Add a header to begin generating the table of contents
Add a header to begin generating the table of contents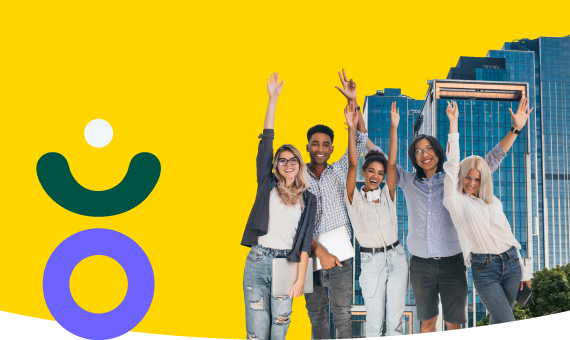 EHS Software
An injury or illness at work affects your employee and has a long-term impact on your business. Accidents are unavoidable, and they happen despite your most significant attempts to avoid injury risk…
Read More »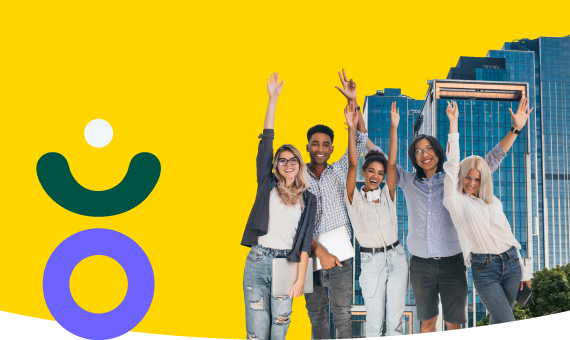 EHS Software
"Industry 4.0" is derived from the German phrase "Industrie 4.0." It was initially employed in a project as part of a high-tech plan to revolutionize German…
Read More »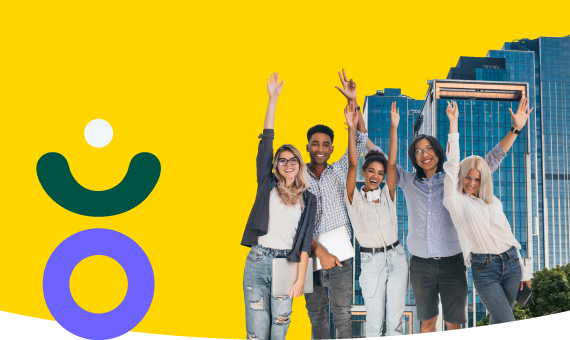 EHS Software
Ergonomics is the science of designing a system or object that people can use most efficiently and safely. It is a technique for designing workplace tools, hardware…
Read More »