Welcome to Knowella's Return to Work Management Solution
Returning to Work Made Efficient and Safe with Return To Work Software
Returning employees to work after an injury can be a complex process. Ensuring their safety, maintaining compliance with legislation, and facilitating smooth communication are paramount. That's where Knowella's Return to Work Management Solution comes in.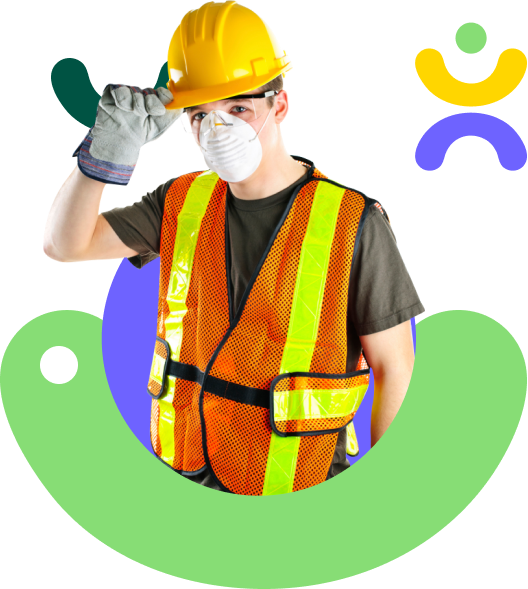 Our Return to work safely software
At Knowella, we streamline the return-to-office process with a comprehensive solution designed to optimize every aspect of employee reintegration. Explore our Back-to-Work Solutions and Return-to-Office Software for a smooth transition with employee return-to-work features. Here's how:
Injury Assessment & Monitoring
Knowella's Employee Return to Work software allows you to assess an injured employee's condition comprehensively. You can monitor their progress, communicate with healthcare providers, and make data-driven decisions about their readiness to return.
Compliance Made Easy
Stay on top of ever-changing legislation effortlessly. Our solution helps you maintain compliance with all relevant regulations, ensuring that you meet the necessary requirements and avoid potential liabilities.
Effective Communication
Transparent communication is key when it comes to employee reintegration. Knowella provides a centralized platform for supervisors, healthcare providers, and employees to collaborate seamlessly.
Physical Demands Analysis
Understanding the physical demands of each job is crucial to ensure that returning employees can perform their duties without risk. Knowella helps you conduct thorough physical demands analyses, making it easier to make informed decisions.
Tailored Solutions
Every organization's return-to-work process is unique. That's why our solution is customizable to fit your specific needs. Tailor workflows, assessments, and communication channels to your organization's requirements.
Ensure that returning employees can perform their tasks safely, reducing the risk of re-injury.
 Stay up-to-date with the latest legislation and regulations, mitigating legal risks.
Streamline the entire return to work process, reducing administrative burdens and improving overall efficiency.
Foster transparent communication between all stakeholders, from healthcare providers to supervisors and employees.
Data-Driven Decision-Making
Access real-time data and analytics to make informed decisions about employee readiness and job accommodations.
Get Started with Knowella

Ready to simplify your return to work management process? Sign up with Knowella today and experience the difference our innovative solution can make for your organization. Ensure a safe and compliant free Employee Return Management for your employees while boosting your operational efficiency. Join the ranks of companies that trust Knowella for all their health and safety needs.
Streamline the Return to Work Process with Knowella.