Unlock Excellence Across Industries with Knowella
When it comes to safety, quality, and operational productivity, there's no room for compromise. Whether you're in Construction, Manufacturing, Healthcare, or any other industry, Knowella has you covered.
At Knowella, we've created a suite of innovative solutions designed to elevate your performance, streamline your operations, and ensure a safer, more efficient workplace. From incident management to inspections, from audits to risk analysis, our comprehensive platform empowers you to excel in every aspect of your business.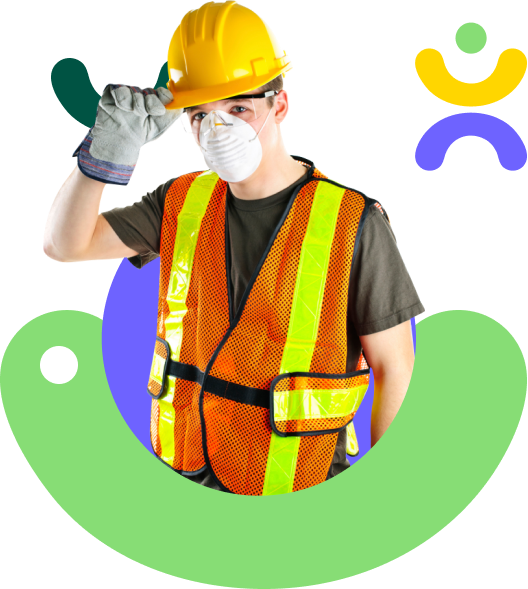 Build with confidence, knowing your projects are safe, efficient, and compliant. From site inspections to worker safety, we've got you covered.
Enhance quality, streamline processes, and achieve operational excellence with our suite of manufacturing solutions.
Prioritize patient safety, streamline processes, and ensure compliance with our healthcare-specific solutions.
Optimize your logistics operations, monitor safety, and improve fleet management with our specialized solutions.
Manage facilities with ease, ensure compliance, and enhance operational efficiency in real-time.
Maintain food safety, streamline operations, and ensure compliance with our food and beverage solutions.
Elevate guest satisfaction, streamline operations, and ensure safety and quality in the hospitality industry.
Streamline processes, ensure safety, and meet quality standards in the fast-paced world of retail.
Maintain quality, adhere to regulations, and ensure safety in pharmaceutical operations.
Optimize production, ensure quality, and meet compliance requirements in the CPG industry.
Achieve Compliance
Stay on top of regulatory requirements with ease and ensure your operations align with industry standards
Drive Efficiency
Maximize productivity, reduce operational costs, and optimize resource allocation with data-driven insights.
Enhance Safety
Prioritize the safety of your workforce and create a culture of vigilance to prevent incidents and accidents.
Boost Quality
Elevate the quality of your products and services, meet customer expectations, and improve your brand reputation.
Improve Security
Secure your assets, monitor your premises, and prevent security breaches with real-time monitoring.
Accelerate Growth
Position your business for sustainable growth by eliminating bottlenecks and inefficiencies.
Join the thousands of businesses that have already transformed their operations with Knowella.
Our user-friendly platform, backed by AI and advanced analytics, is your gateway to operational excellence.
The world is changing, and businesses need to evolve. Embrace the future with Knowella's cutting-edge solutions and empower your organization for success.

Don't get left behind—take the first step towards excellence with Knowella