Elevate Your Hospitality Excellence with Knowella
In the world of Hotels & Hospitality, every guest's experience matters. It's a delicate balance between ensuring top-notch quality, impeccable safety standards, and delightful guest satisfaction. With Knowella, you're not just providing hospitality; you're delivering an unforgettable experience.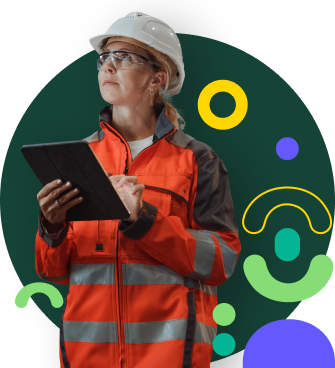 Crafting Unforgettable Stays
In the fast-paced world of hospitality, reputation is everything. Your guests expect seamless service, safety, and top-notch quality. Knowella empowers you to exceed these expectations, creating an environment where guests feel welcomed, valued, and safe.

Guest Satisfaction Through Quality
Every aspect of your guests' stay contributes to their satisfaction. Knowella helps you maintain the highest standards of quality, from check-in to check-out.

Safety and Security First
Safety is non-negotiable in hospitality. Knowella's cutting-edge solutions ensure the well-being of your guests and staff

Make informed decisions with comprehensive surveys, audits, and inspections. Knowella's real-time data collection and analysis provide actionable insights.

Respond swiftly to incidents, safeguarding guests and reputation while maintaining compliance with industry regulations.

Observations and Surveillance
Ensure everything runs smoothly with observations and real-time camera alerts. Knowella keeps a watchful eye on your property.

Efficiently manage tasks, schedules, and assignments, ensuring everything is in order for your guests.

Brand Excellence in Every Detail
Your brand is your identity. Knowella helps you maintain brand consistency, ensuring your guests experience the same level of excellence every time they stay.
Quality, Safety, Satisfaction

Knowella empowers your hospitality team to excel in three core areas:
Deliver an impeccable guest experience with standardized processes, quality checks, and continuous improvement.
Prioritize the safety of your guests and staff with advanced safety protocols and real-time incident management.
Anticipate and exceed guest expectations through data-driven insights, surveys, and immediate issue resolution.
Transforming Hospitality Excellence with Knowella

Knowella is more than software; it's a commitment to your guests. We understand that in the hospitality industry, every detail matters. With Knowella, you can:
Elevate Your Hospitality Excellence
The world of Hotels & Hospitality is changing. To stay ahead and deliver exceptional experiences, you need Knowella by your side. Embrace the future of hospitality with confidence, and let Knowella enhance your commitment to quality, safety, and guest satisfaction.
[Experience the Future of Hospitality Excellence] with Knowella. Together, we'll craft unforgettable stays, one guest at a time.